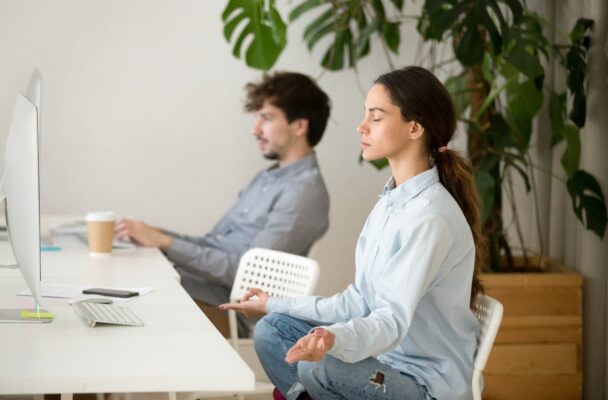 Mental health should be a year-round commitment. According to WHO, "mental health is recognised not only as the absence of mental disorder. It is a state of well-being where a person realises his/her true potential, or even can deal with the normal stress, work productively and fruitfully, and contribute to the community".
Unfortunately, people with mental health conditions often find themselves sidelined at work, despite their talents and skills. There comes mental health consultation into a role. Workplaces that promote mental health and support people with mental disorders are more likely to improve productivity and establish positive work environment.
Overview
Globally, it is estimated that nearly 264 million people suffer from depression and have symptoms of anxiety. Business statistics also suggest that 3 out of 5 employees suffer from mental illness. A recent WHO-led study found that depression and anxiety disorders result in lost productivity in the global economy.
Need for Mental Health at Work
Employers have to view this need through different lens. How do you ensure you take care of your mental peace at work? Are you allowed to ask for help at work, and if yes, how do your colleagues react to it? Supporting and mentioning issues like mental illness at work is no longer a nice-to-have but a necessity.
Work and Wellbeing – Choose Octrac Consulting  
Our mission at Octrac Consulting is to help employers to set up systems to address mental health issues at work. Primarily, we also develop training courses across industries. What do our training and development include? We have developed material for our mental health at work and seminar-workshops.
Have a look at what we offer:
Mental health awareness
Promoting mental health well-being at work
Managing mental health at work
Identify concerns and take action to support employees
All in all, we conclude mental health awareness does not only allow you to empathise with others but also enables you to have acceptable social skills and have positive impact on others especially those who may be suffering from mental illness. Positive change at workplace helps cope with evolving roles and responsibilities thus resulting in enhanced productivity.
If you're seeking reliable mental health courses and consultancy, do check out our CPD programs and online courses. Register Today!